Cast Iron Food Truck 

& Catering

CastIron.FoodTruck@gmail.com

At Cast Iron, not only do we service Charleston's lunch time cravings, we also cater making your next special event delicious and successful.  Whether a wedding reception, company outing or family celebration, Cast Iron will provide you and your guests with an experience you won't soon forget!  

With our full service and self contained mobile kitchen, we will prepare and cook your order right at your venue.  We work with you to create a menu that's delicious and fits your specific theme. Whether it's a wedding, family reunion, office party or a back yard soiree we'll make it happen. Let us cater your next event!

For more information, please send us an email ==>>

CastIron.FoodTruck@gmail.com

Ask about having the Cast Iron Truck  cater your next event

Food Truck or On-Site Catering

Not sure what type of menu you want for your event? No worries! Contact the Cast Iron Food Truck and we'll work with you to customize a menu that fits your taste. 

Here are a few things to consider: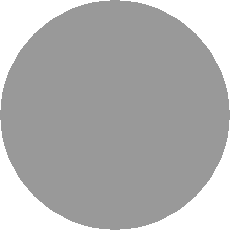 Private User wrote you a Review (5.0/5.0): - 01/21/2016 9:25 pm ×

"We hired Cast Iron food truck to cater our daughter's January wedding outside of Charleston, SC. It was cold outside, but no one minded! The food was hot and delicious and Victor is a dream to work with :) Having food rucks for your wedding is a great less expensive idea. Its adds a fun vibe and everyone loves it! Cast Iron is highly recommended!"

Melanie wrote you a Review (5.0/5.0): - 12/26/2015 9:21 am ×

"Cast Iron was an AMAZING caterer. Here are the highlights: - PHENOMENAL food and a great selection- the only complaint was that we wish we weren't full! - GREAT service day-of including passed appetizers - PERFECT business etiquette- organized, communicative and fair We would HIGHLY recommend hiring Cast Iron for ANY event, but most definitely your wedding. They were a huge hit with our guests!"

From Theresa on April 8th, 2017 Review: 5.0/5.0

Victor and the Cast Iron team were incredible additions for our Folly Beach rehearsal dinner! They were also able to accommodate a menu for my dietary restrictions, but still deliver insanely delicious food. Cast Iron was easy to work with, affordable, and the food was so delicious!! I would recommend this truck for any event you're having.

Review from Terrie on December 2nd 2017:

If I could give them more than 5 stars, I would.

They came to Northwoods Mall and I tried the shrimp and grits. It was amazing. The flavors were perfectly balanced, savory and amazing and everything was perfectly cooked. It left me wanting more so I tried shrimp and grits at another food truck and it just didn't compare at all. So ever since I have been on their website trying to find an opportunity where I could get some of their food again. Finally today they happened to be near me so I went to check them out.

They didn't have the shrimp and grits so I got the shrimp and chips. It was so good! And the men working on the truck were so friendly! It has me wanting to eat from this truck every chance I get. I am more than happy to be a loyal supporter of this business. So screw it, 10 stars!!

From Keli on July 10, 2016: 5.0/5.0

Finally got to try this food at Food Truck Friday at Northwoods and it was incredible. Menu was pulled pork, jerk chicken, portobello ciabatta sandwiches, shrimp tacos, shrimp and grits....and Mac n cheese and potato salad. It was amazing, I only got to try shrimp and grits (phenomenal), shrimp tacos ( fresh simple with heat) and the potato salad (totally recommended!). Can't wait to try more....rave reviews on all items from everyone. Not enough meals in the day....

Review from Amber on 9/18/16: 5.0/5.0

We attended a wedding yesterday that was catered by Cast Iron Food Truck. The food was amazing! I enjoyed the fish tacos and my husband liked the Pimento Burger so much he had 2. The greens were great and the corn on the cob was fantastic. Best crab cakes I've ever had. The staff was also amazing, very friendly and personable.

Review from Jackie - 9/12/2015: 5.0/5.0

Cast Iron did our wedding last weekend and everything was perfect!! Victor and his team were so accommodating about everything and made us feel so at ease. Everyone was raving about the food and they were a hit! BEST WEDDING FOOD EVER!! Thanks guys!!

From Scott on 2/6/2016: 5.0/5.0

The PIG is a hit with me. Probably the best sandwich I ever had.