Cast Iron Food Truck 

& Catering

CastIron.FoodTruck@gmail.com

At Cast Iron, not only do we service Charleston's lunch time cravings, we also cater to make your next special event delicious and successful.  Whether a wedding reception, company outing or family celebration, Cast Iron will provide you and your guests with an experience you won't soon forget!  

With our full service and self contained mobile unit, we will prepare and cook your order right at your venue.  We will work with you to create a menu that's delicious and fits your specific theme. Whether it's a wedding, family reunion, office party or a back yard soiree we'll make it happen. Let us cater your next event!

For more information, please send us an email ==>>

CastIron.FoodTruck@gmail.com

Ask about having the Cast Iron Truck  cater your next event

Food Truck or On-Site Catering

Not sure what type of menu you want for your event? No worries! Contact the Cast Iron Food Truck and we'll work with you to customize a menu that fits your taste. 

Here are a few things to consider: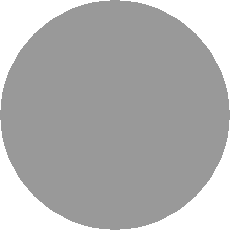 Private User wrote you a Review (5.0/5.0): - 01/21/2016 9:25 pm ×

"We hired Cast Iron food truck to cater our daughter's January wedding outside of Charleston, SC. It was cold outside, but no one minded! The food was hot and delicious and Victor is a dream to work with :) Having food rucks for your wedding is a great less expensive idea. Its adds a fun vibe and everyone loves it! Cast Iron is highly recommended!"

Melanie wrote you a Review (5.0/5.0): - 12/26/2015 9:21 am ×

"Cast Iron was an AMAZING caterer. Here are the highlights: - PHENOMENAL food and a great selection- the only complaint was that we wish we weren't full! - GREAT service day-of including passed appetizers - PERFECT business etiquette- organized, communicative and fair We would HIGHLY recommend hiring Cast Iron for ANY event, but most definitely your wedding. They were a huge hit with our guests!"